Rehabilitation Clinical Support Worker
Exeter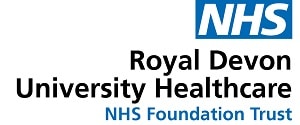 Are you a team player who would like to make a difference to people's lives? Would you like to develop your knowledge and skills in rehabilitation & urgent care response? We are seeking an enthusiastic fulltime band 3 Rehabilitation Support Worker to join our Exeter Community Neurological Rehabilitation team.
The focus of the role is to:
Assist therapists with the patient assessment process & carry out treatment programmes e.g. mobility & transfer practice, drink & meal preparation, cognitive tasks, personal care activities, exercise programs, practicing use of equipment.
Assist in providing rehabilitation programmes primarily to people with neurological conditions (including Stroke, Multiple Sclerosis, Motor Neurone Disease, Cerebral Palsy, Spinal Cord Injury & Functional Neurological Disorder).
Assist the Urgent Care Response team approximately two shifts per month (shift times usually 8-4pm, 10-6pm or 12 – 8pm. The ability to work between the hours of 8am and 8pm and weekends is therefore essential.
Order equipment and carry out other therapy related administration tasks.
You will be supported by highly experienced Occupational Therapists, Physiotherapists, Nurses & Rehabilitation support workers. Treatment is carried out one to one or in groups; working in patient's homes, out-patient gyms and Leisure Centres. The team liaises closely with other services, for example – social care, urgent care response, Neuro Psychology and Speech and Language colleagues to provide the best rehab opportunities we can offer to our patients.
You will be responsible for managing your diary and carrying out follow up phone calls with patient's, carers & families and will need to have good IT skills.
We will offer:
Supervision / support from Physiotherapists / Occupational Therapists
Opportunities for career development / learning
Peer support
Shadowing other teams / services
Feedback from patient surveys highlighted that the majority of patient's would be extremely likely to recommend our service to their family or their friends. Staff within the team have reported they enjoy working within a friendly, welcoming and supportive team.
Please read the person specification attached to ensure you are aware of the skills / qualifications / other essential requirements needed when applying for the post. Part time hours would be considered.
If you would like to discuss the post please tel. 01392 465666 and ask to speak with any of the following staff: Lisa Butler / Claire Thomas (Physiotherapists) or Cath Bragg / Jenna Phillips (Occupational Therapists) or Sue Campling (Therapy Manager).
Our vision is to provide safe, high quality seamless services delivered with courtesy and respect. To achieve our vision we expect all our staff to uphold our Trust values. Our Trust values are:
Honesty, Openness & Integrity
Fairness
Inclusion & Collaboration
Respect & Dignity
***Preference will be given to staff with 'Priority' and 'At Risk' status including NHS At Risk staff throughout Devon.***
DUE TO THE ANTICIPATED HIGH NUMBER OF APPLICATIONS FOR THIS POST WE RESERVE THE RIGHT TO CLOSE THE VACANCY BEFORE THE CLOSING DATE.
Job location
Royal Devon & Exeter Hospital
Barrack Road
Exeter
Devon
EX2 5DW
Job category
Allied health professionals, Community
Profile
Royal Devon University Healthcare NHS Foundation Trust We work Together. Home. Community. Hospital.
Type of organisation
Public Sector
Sector
Health and social care
Description
The RD&E provides safe, compassionate and high quality integrated health and care services in Exeter and across Eastern and Mid-Devon to around 450,000 people. One of the first NHS Foundation Trusts nationally, we are directly accountable to and work hand-in-hand with local people and communities. The Trust has earned a national and international reputation for the provision of high quality healthcare, innovation, research and education. See below for more detailed information.
Share this job