Research Administrator Assistant
Exeter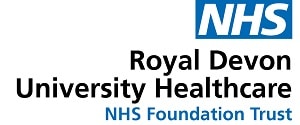 Leading the way in Research
This is an exciting opportunity to join the Clinical Trials Research team at the Royal Devon and Exeter Hospital. We are at the forefront of clinical research at national and international level. Participation in clinical research demonstrates the Trust's commitment to improving the quality of care we offer and to making our contribution to wider health improvement.
We are looking for a dynamic and enthusiastic Research Administrator Assistant with the potential to perform well and support the current clinical trials Research Administrators and the wider team. Our Clinical Trials Research team covers activity across all specialities including Diabetes, Renal, Metabolic & Endocrine, Children, Reproductive Health, Haematology, Respiratory, Anaesthesia Pain, Injuries & Emergencies, ENT, Infectious Disease, Ophthalmology, Gastroenterology, Hepatology, Neurological, Dermatology and Musculoskeletal. The ability to be flexible and willingness to work across divisions as part of your working week are essential, this post is based in the Chronic Team.
We are committed to providing and supporting education and personal development opportunities for all staff and training will be provided. As part of your role you may be asked to support our Covid 19 clinical trials as part of our whole team approach which might involve welcoming our participants to the Trust and completing their initial checklist before they attend there appointment with our Research Nurses.
Key responsibilities include:
Undertaking training in standard operating procedures and Good Clinical Practice ensuring high quality care and safety for our patients.
Liaison with a wide range of staff, to ensure the smooth set-up and delivery of all research projects in the Trust to maintain our excellent reputation within the research community.
Hours: 30, Part-time
Salary: Band 2, £18,870 – £19,918 per annum pro rata
For informal enquiries, please contact Cresta Browning, Senior Clinical Trials Project Co-ordinator: email cresta.browning@nhs.net.
Please note that you will be notified via email regarding the result of your application. Interviews will take place on Thursday 21st July 2022
Our vision is to provide safe, high quality seamless services delivered with courtesy and respect. To achieve our vision we expect all our staff to uphold our Trust values. Our Trust values are:
Honesty, Openness & Integrity
Fairness
Inclusion & Collaboration
Respect & Dignity
***Preference will be given to staff with 'Priority' and 'At Risk' status including NHS At Risk staff throughout Devon.***
DUE TO THE ANTICIPATED HIGH NUMBER OF APPLICATIONS FOR THIS POST WE RESERVE THE RIGHT TO CLOSE THE VACANCY BEFORE THE CLOSING DATE.
Job location
Royal Devon & Exeter Hospital
Barrack Road
Exeter
Devon
EX2 5DW
Job category
Admin / HR, Hospital, Wider services
Profile
Royal Devon University Healthcare NHS Foundation Trust We work Together. Home. Community. Hospital.
Type of organisation
Public Sector
Sector
Health and social care
Description
The RD&E provides safe, compassionate and high quality integrated health and care services in Exeter and across Eastern and Mid-Devon to around 450,000 people. One of the first NHS Foundation Trusts nationally, we are directly accountable to and work hand-in-hand with local people and communities. The Trust has earned a national and international reputation for the provision of high quality healthcare, innovation, research and education. See below for more detailed information.
Share this job