SW GMSA Programme Administrator
Exeter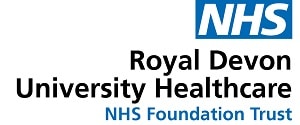 We are looking for an enthusiastic and experienced administrator with excellent organisational, office and communication skills. This is a dynamic role and a superb opportunity for a candidate who would like to develop their already honed skills in a region wide healthcare setting
The South West Genomic Medicine Service Alliance (SW GMSA) works with partners across the South West to ensure the successful delivery of NHS England's national genomic strategy. This will ensure equity of access for patients and their families in the South West to a consistent, high-quality genomic medicine service centred around personalised healthcare.
The SW GMSA Administrator will join a new and expanding team of healthcare professionals, providing administrative support to core team members and local partners.
This post will be based in Exeter at the Royal Devon University Healthcare NHS Foundation Trust and can accommodate a combination of office and remote working if preferable. As part of a regional organisation, the postholder will be required to travel to partner sites within the South West as required
Interviews will take place in the morning of Tuesday 19th July 2022. Interviews will be conducted on site and face to face and will require the candidate to undertake a short exercise prior to the interview.
Our vision is to provide safe, high quality seamless services delivered with courtesy and respect. To achieve our vision we expect all our staff to uphold our Trust values. Our Trust values are:
Honesty, Openness & Integrity
Fairness
Inclusion & Collaboration
Respect & Dignity
***Preference will be given to staff with 'Priority' and 'At Risk' status including NHS At Risk staff throughout Devon.***
DUE TO THE ANTICIPATED HIGH NUMBER OF APPLICATIONS FOR THIS POST WE RESERVE THE RIGHT TO CLOSE THE VACANCY BEFORE THE CLOSING DATE.
Job location
Royal Devon & Exeter Hospital
Barrack Road
Exeter
Devon
EX2 5DW
Job category
Admin / HR, Hospital, Wider services
Profile
Royal Devon University Healthcare NHS Foundation Trust We work Together. Home. Community. Hospital.
Type of organisation
Public Sector
Sector
Health and social care
Description
The RD&E provides safe, compassionate and high quality integrated health and care services in Exeter and across Eastern and Mid-Devon to around 450,000 people. One of the first NHS Foundation Trusts nationally, we are directly accountable to and work hand-in-hand with local people and communities. The Trust has earned a national and international reputation for the provision of high quality healthcare, innovation, research and education. See below for more detailed information.
Share this job