Exeter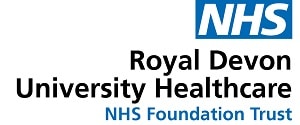 Administration Transformation Project Officer – 12 month fixed term project
Do you have a passion for transformation, improvement and innovation in Clinical Administration? Are you looking for a new opportunity to lead on a Trust wide project?
The Administration Transformation Team are seeking an individual who is dynamic, flexible and self-motivated, with skills to lead on a new and exciting Trust wide project to reduce the number of paper letters which are posted from the Trust. This project will look to improve patient experience, protect the environment and reduce Trust expenditure across both Northern and Eastern sites at the Royal Devon.
As an Administration Transformation Project Officer, you will be supported by the Administration Transformation Programme Manager to take the lead on this exciting work. You will work across teams to focus on reducing paper communications and move towards a more digital communication method. This postholder will be required to liaise with clinical teams, medical secretaries and operational management to progress the move to digital communication by carefully auditing the make up of the current outgoing letters and targeting groupings with teams to seek long term solutions.
The successful candidate will be enthusiastic and passionate about driving improvements in digital processes for our staff and patients. Previous experience in medical administration would be beneficial but is not essential.
If you have the energy, experience and capability to be part of a successful, dynamic team, then we look forward to hearing from you to discuss this role!
Main duties of the job
Work in partnership with Divisional teams, service managers and administrative teams, to support the delivery of a service improvement project to achieve the Trust's transformational aims and strategic objectives.
Provide leadership to administrative teams to encourage engagement with sustainability initiatives. Provide expertise to review processes and systems, and develop solutions to resolve issues.
For further details on this vacancy please contact Rowenna Rutherford (Admin Transformation Programme Manager) at Rowenna.rutherford@nhs.net
Our vision is to provide safe, high quality seamless services delivered with courtesy and respect. To achieve our vision we expect all our staff to uphold our Trust values. Our Trust values are:
Honesty, Openness & Integrity
Fairness
Inclusion & Collaboration
Respect & Dignity
***Preference will be given to staff with 'Priority' and 'At Risk' status including NHS At Risk staff throughout Devon.***
DUE TO THE ANTICIPATED HIGH NUMBER OF APPLICATIONS FOR THIS POST WE RESERVE THE RIGHT TO CLOSE THE VACANCY BEFORE THE CLOSING DATE.
Job location
Royal Devon & Exeter Hospital
Barrack Road
Exeter
Devon
EX2 5DW
Job category
Admin / HR, Hospital, Wider services
Profile
Royal Devon University Healthcare NHS Foundation Trust We work Together. Home. Community. Hospital.
Type of organisation
Public Sector
Sector
Health and social care
Description
The RD&E provides safe, compassionate and high quality integrated health and care services in Exeter and across Eastern and Mid-Devon to around 450,000 people. One of the first NHS Foundation Trusts nationally, we are directly accountable to and work hand-in-hand with local people and communities. The Trust has earned a national and international reputation for the provision of high quality healthcare, innovation, research and education. See below for more detailed information.
Share this job