Digital Support Services Manager
Barnstaple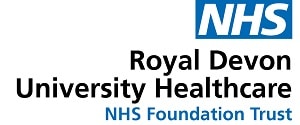 The Digital Support Services Manager is responsible for the operation and delivery of the digital support services function, consisting of Service Desk, desktop / end-user devices, application delivery, 2nd line support, Business Support service and service-wide reporting and KPI on behalf of the Northern localities of Royal Devon University Healthcare (RDUH).
This includes supporting the development of the technology infrastructure strategy; implementation of the strategy and on-going service management to ensure maximum service availability of clinical and business critical systems. The role also provides critical support to the delivery of major service initiatives, required by RDUH (North).
The Digital Support Services Manager will be based within Digital Services at Northern Devon District Hospital (NDDH), however work closely with the wider Digital Healthcare Service, clinical leads and wider Trust staff based at NDDH, Exeter and all Community / remote office locations.
The post holder will fulfil required technology leadership tasks, develop complex analytical / reporting tools, responsible for updating and implementing process and associated standard operating procedures (SOP's), lead on Trust raised risk and issues relevant to own service and work as part of an extensive team; they will need to work with staff across all areas and levels within the Trust to ensure that the requirements relating to Digital are carried out.
Closing Date: 22nd July 2022
Job location
North Devon District Hospital
Raleigh Park
Barnstaple
Devon
EX31 4JB
Job category
Admin / HR, Hospital, IT / Finance, Managerial, Wider services
Profile
Royal Devon University Healthcare NHS Foundation Trust
Type of organisation
Public Sector
Sector
Health
Description
Northern Devon Healthcare NHS Trust (NDHT) provides integrated acute and community health and care services across northern Devon together with a range of specialist community services across Devon and Cornwall.
We have 3392 staff delivering services across a wide geographical and physical location, including in people's homes, clinics, our five community hospitals and our acute district general hospital – North Devon District Hospital (NDDH).
Share this job