Barnstaple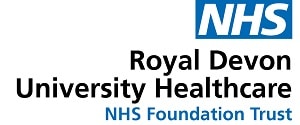 In line with the Trust's commitment to timely discharge we are currently recruiting a full-time Enhanced Recovery Lead/ Discharge Co-ordinator to be based on MAU.
Enhanced Recovery in acute medicine is a new approach to caring for patients admitted as a medical emergency. The approach involves patient and their families/carers in decision about their care to ensure our patients leave hospital safely, at the right time and with thorough communication with the wider multi-disciplinary team. The key to enhanced recovery in acute medicine is that patients are partners in their own care.
The key areas of responsibility will be to support the patients' journey through their hospital stay to ensure a smooth transition from admission to discharge home or to alternative agreed placement. Gaining appropriate information regarding the patients' needs from patients, families and other Healthcare Professionals at the point of admission. You will be integral in the daily Acute Medical Unit's board round and tactical meetings to support patient flow; sharing information on your areas on expected discharges and progress of patients continuing their journey towards discharge, escalating any blocks to achieving this.
If you have a good understanding of patient admission to discharge pathways, excellent organisational and communication skills, and enjoy working within busy and dynamic teams then this position is for you. Previous experience in a ward environment or healthcare is essential.
Shift hours – 07:00 to 19:30 hours, Monday – Friday inclusive of Bank holidays.
For Further information please contact the Ward Managers Jayne Gammon or Jenna Pryor on 01271 322775
Closing Date: 8th July 2022
Job location
North Devon District Hospital
Raleigh Park
Barnstaple
Devon
EX31 4JB
Job category
Admin / HR, Hospital, Wider services
Profile
Royal Devon University Healthcare NHS Foundation Trust
Type of organisation
Public Sector
Sector
Health
Description
Northern Devon Healthcare NHS Trust (NDHT) provides integrated acute and community health and care services across northern Devon together with a range of specialist community services across Devon and Cornwall.
We have 3392 staff delivering services across a wide geographical and physical location, including in people's homes, clinics, our five community hospitals and our acute district general hospital – North Devon District Hospital (NDDH).
Share this job