Specialist Biomedical Scientist
Barnstaple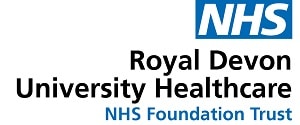 We have an exciting opportunity to join our Histopathology Team as a Specialist Biomedical Scientist at North Devon District Hospital.
Be part of a team that provides a high quality, efficient routine Histopathology and Non Gynae Cytology service.
The post holder rotates between 3 sections within Histopathology, including routine surgical histology, including cut up, Immunocytochemistry and Non Gynae Cytology following standard operating procedures.
Be actively involved in the monitoring of the quality of the preparation of histology and non-gynae cytology specimens and ensure the smooth running of the service.
To be actively involved in the day to day running of the cut-up area and to be responsible for the organisation of this area within Histopathology, keeping this area clean and well maintained to a high standard.
Closing Date: 10th July 2022
Job location
North Devon District Hospital
Raleigh Park
Barnstaple
Devon
EX31 4JB
Job category
Healthcare science, Hospital
Profile
Royal Devon University Healthcare NHS Foundation Trust
Type of organisation
Public Sector
Sector
Health
Description
Northern Devon Healthcare NHS Trust (NDHT) provides integrated acute and community health and care services across northern Devon together with a range of specialist community services across Devon and Cornwall.
We have 3392 staff delivering services across a wide geographical and physical location, including in people's homes, clinics, our five community hospitals and our acute district general hospital – North Devon District Hospital (NDDH).
Share this job