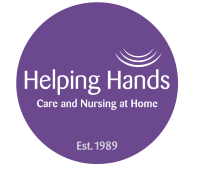 Do you feel a passion for caring?
Care workers required for Torbay and surrounding areas, to support customers in their own home.
Care needs include personal care, food preparation, social outings and enablement, medication, domestic, shopping and much more besides!
Small friendly team, excellent rates of pay, award winning training, and free uniform provided.
Flexible Hours available, supportive office team.
Travel expenses details:
to be discussed at interview
Essential details:
Must be over 18
Car driver and access to vehicle essential
Job location
Documents
Job category
Home care / Domiciliary care
Profile
Helping Hands Home Care Torquay Helping you live the way you want
Type of organisation
Private
Sector
Social care
Description
A flexible work-life has never been so rewarding
And when we say 'rewarding', we're not just talking money. As a care assistant, you can make a real difference to the lives of vulnerable people in your local area, giving them the support they need to live independently in their own homes.
No specific qualifications or background in care is required to become a care assistant. What's more important is that you have a natural calling to care for people. With this in tact, we provide all the training you need to become one of our exceptional caring champions.
We reward our carers generously for the support they give our customers. With competitive rates of pay and an award-winning training programme, plus extra training as when it's needed, we've become the care company of choice for many. You'll also benefit from a flexible work lifestyle, a supportive environment and the opportunity to work for an organisation that truly values you.
Share this job