Barnstaple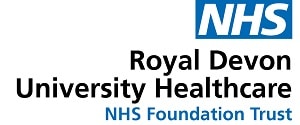 Band 4 Registered Associate Nurses, Newly Qualified or due to qualify soon (Full or part time)
Acute Stroke Unit
An exciting opportunity has arisen at the Royal Devon University Healthcare NHS Foundation Trust- Acute Stroke Unit based at the North Devon District Hospital site.
We are seeking to appoint enthusiastic, caring, Band 4 Registered Associate Nurses, Experienced, Newly Qualified or due to qualify soon, to come join our dedicated nursing and multi-disciplinary team.
Staples ward is a 24 bedded adult unit predominantly delivering acute and rehabilitative care to patients who have suffered a stroke. We also care for a small group of patients that have neurological conditions and require treatment and rehabilitation. We provide strive to provide excellent care, with an emphasis on advanced discharge planning and working very closely with our Ward Multi-Disciplinary Team.
Good interpersonal skills, a willingness to learn and the ability to work effectively in a team, along with a positive attitude towards change are essential to the role.
We can offer you a diverse working environment whilst allowing you to develop your Clinical skills, knowledge and expertise giving you the opportunity to gain advanced specialised skills to care for Patients with complex needs.
We have developed an inhouse training programme and Stroke Passport to provide a structured and standardised approach to education and training for those working within stroke care.
The successful candidate(s) would be supported in the role with ongoing training and access to a wide range of learning opportunities, and obtaining specific stroke competencies as identified within the Stroke Specific Education Framework.
If you are a newly qualified Registered Associate Nurse or due to qualify, we will support you as you take your first steps with us, including enrolment on a 12 month Preceptorship Programme; specifically designed to meet the development needs of newly qualified nurses which actively promotes and supports continuing professional development. Our programme includes:
A 12-month period of preceptorship.
A tailored preceptorship development pathway to suit your individual needs.
Protected learning time in your first year of practice.
A named preceptor in your clinical area.
Local and trust-wide induction training.
The support of a dedicated clinical training team for all fields of nursing, midwifery and allied health professionals.
Access to clinical experts.
Regular meetings and action plans.
Support and additional learning on topics not covered on a university course.
The Preceptorship Team aim to deliver our teaching in an innovative and effective way. Our learning days don't just involve sitting in a classroom but are interactive, practical, stimulating and empowering.
The role is exciting and challenging, where compassion, team work, excellent communication skills, emotional resilience and initiative are paramount.
This post will require rotation days/nights, the vacancies can accommodate both full or part-time working.
We are fully committed to the health and wellbeing of our staff and our health and wellbeing team offer a variety of fantastic services and resources to support you at every step.
If you wish to learn more about the post, please contact
Sharon Middleton,
NDDH, Raleigh Park Barnstaple, Devon EX31 4JB
Tel No: 01271 322360
Email s.middleton3@nhs.net
Closing date: 7th July 2022
Interview date 22nd July 2022 via MS TEAMS
Job location
North Devon District Hospital
Raleigh Park
Barnstaple
Devon
EX31 4JB
Job category
Nursing / Midwifery
Profile
Royal Devon University Healthcare NHS Foundation Trust
Type of organisation
Public Sector
Sector
Health
Description
Northern Devon Healthcare NHS Trust (NDHT) provides integrated acute and community health and care services across northern Devon together with a range of specialist community services across Devon and Cornwall.
We have 3392 staff delivering services across a wide geographical and physical location, including in people's homes, clinics, our five community hospitals and our acute district general hospital – North Devon District Hospital (NDDH).
Share this job