Administration Team Leader
Exeter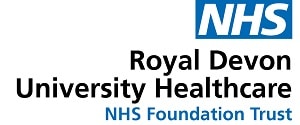 Do you have experience of managing a team?
An exciting vacancy has arisen for an Administration Team Leader within the Bladder and Bowel Care Service, part of the Clinical Support and Specialist Services Division of Royal Devon University Healthcare NHS Foundation Trust.
As our Administration Team Leader, you will provide leadership and support for our administration team. You will ensure the team delivers the required administration services to the Bladder and Bowel Care Service daily, working with both administration and clinical staff.
Based in Exeter, there is an expectation that the post holder will spend one day per week in a peripheral administration office, however, expenses will be paid for all off base travel.
As the Administration Team Leader, you will lead by example and will take an active role within the team, you will use your leadership skills, knowledge and experience, to develop a cohesive team culture that embraces positive thinking and development. You will also require good IT skills to deliver this role.
You will have the opportunity to use a variety of people management skills within the role, together with good organisational skills.
You will be working closely with our Specialist Services Business Manager and role share with another Administration Team Leader, to ensure the team are supported and address any day to day issues as they arise.
Candidates will need to be forward thinking and have a problem-solving approach, with excellent communication/interpersonal skills and the ability to work with frequent interruptions.
This is an exciting role and will give the post holder scope to be actively involved in the future development of our administration services.
This is a substantive post; Monday to Friday 09:00-17:00. We offer a fantastic benefits package with competitive pay rates, annual leave of 27 days increasing to 33 days after 10 years, access to the NHS Pension Scheme to which you and the Trust contribute. We promote a healthy work life balance, provide an Occupational Health Service to support you at work and have a number of NHS discounts available either directly through ourselves or online through NHS Discounts. As part of our recruitment process we can tell you more about our benefits package and you will see that we offer everything you would expect and more!
If you think this is the role for you and would like to find out more please contact Nikki Taylor (Nikki.taylor@nhs.net) on 07971 600854.
Job location
Job category
Admin / HR, Managerial, Wider services
Profile
Royal Devon University Healthcare NHS Foundation Trust
Type of organisation
Public Sector
Sector
Health
Description
Northern Devon Healthcare NHS Trust (NDHT) provides integrated acute and community health and care services across northern Devon together with a range of specialist community services across Devon and Cornwall.
We have 3392 staff delivering services across a wide geographical and physical location, including in people's homes, clinics, our five community hospitals and our acute district general hospital – North Devon District Hospital (NDDH).
Share this job