Registered Nurse (Nights)
Exeter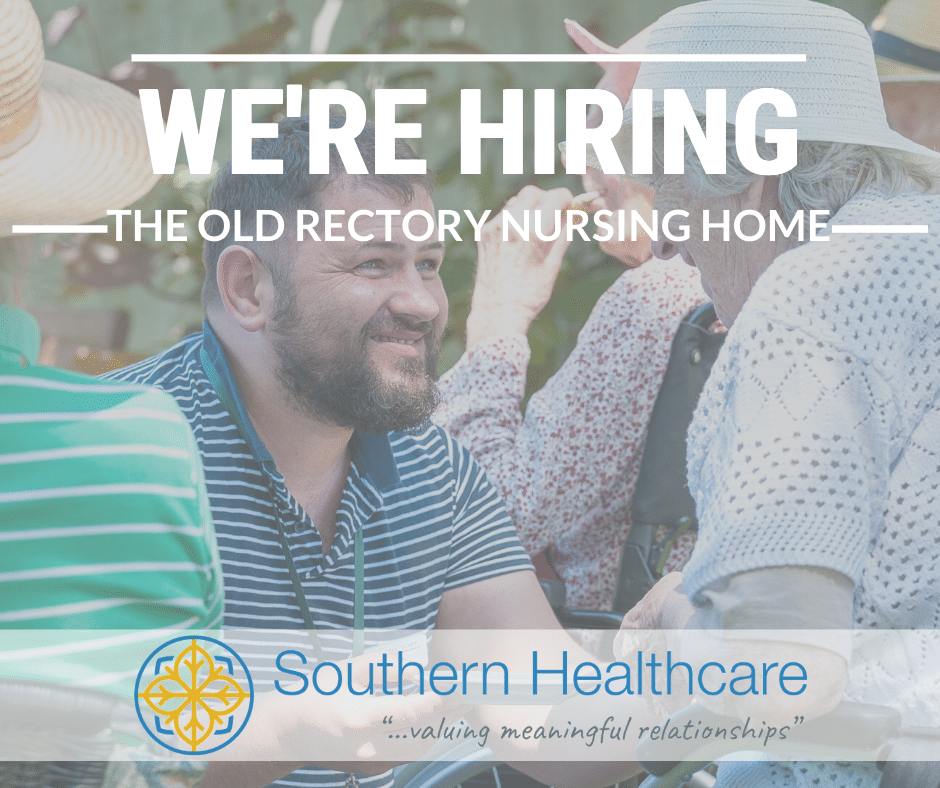 The Old Rectory is based in Exeter and is registered Good by the CQC. The Old Rectory cares for residents with complex health needs and dementia and has 46 beds when full.
2 nurses work on shift together during the day and 1 nurse at night supported by a strong team of Senior Healthcare Assistants, Healthcare Assistants, Activity and support staff. The team within the home strive to make every day special and meaningful for each resident.
Below is an outline for the role with a full Job description available on request.
Ideally the candidate will have a proven work history in health and social care although training is provided for the right candidate.
36 hours a week – 3 x 12-hour shifts 8pm start
Occasional days may be requested to cover annual leave only
Enhanced hours scheme for emergency cover (£2 extra per hour)
Staff referral bonus scheme
Nest Pension Scheme
Support with revalidation & extensive ongoing training
Free onsite parking .
Free meals on duty
Comprehensive induction
Job location
The Old Rectory Nursing Home
45-45 Old Tiverton Road
EXETER
Devon
EX4 6NG
Job category
Nursing / Midwifery, Nursing home
Profile
The Old Rectory Nursing Home
Type of organisation
Private
Sector
Health and social care
Description
We are a family business with four highly rated and distinctive care homes in Devon – and a passion for delivering the absolute best in care, nursing and quality of life in residential homes. We aim to achieve this by moving beyond how care is perceived into what is possible.
Southern Healthcare is all about developing people, building caring relationships and focusing on residents' quality of life.
Our teams are highly trained, both clinically and emotionally. We take enormous pride in the quality of care we offer and are deeply committed to improving the life and wellbeing of older people. We want everyone to enjoy being with us and we make every effort to ensure this approach is taken by everyone involved.
Southern Healthcare has really embraced the ethos of person-centeredness. Developing caring partnerships with all who are within the home. This is routed in 'the way of being' pioneered by Carl Rogers. Southern Healthcare also embraces the philosophies of Tony Robbins, David Sheard, and Bill Thomas; people who have researched and developed philosophies of care and relationships over many years.
We combine numerous influences designed to put the person we care for first. Our priorities are to understand and to apply what gives meaning to people, enhances wellbeing and making every day  as enjoyable as it can be.
Share this job