Female Personal Assistant ref. HS/LP
Plymouth PL2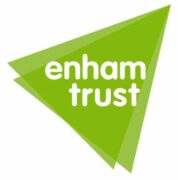 I'm a Mother living in the PL2 area of Plymouth. I'm looking for a Personal Assistant/s who is able to support me with household duties, access to the community and support with daily tasks for my children. Full Clean driving licence & own car is preferred or may consider non driver in a job share role if you have access to reliable transport. Please note we have one small friendly dog.
I'm looking for applicants that match these qualities: caring personality, enjoys helping, empathy, organised, good sense of humour, self motivated, trustworthy, multitask, physically fit & patient, especially with cognitive symptoms and ideally willing to learn more about management of medical conditions to support myself & children.
After a probation period, training courses are available, no charge to the Personal Assistant.
Benefits inc: Holiday pay, PA insurance, free on job training available, mileage allowance negotiable, access to carers discounts
Hours: Average 16 hrs flexible p/w or on job share between 2 or 3
Duties and Responsibilities:
If job share same duties/skills not necessarily required by all PA's
●       Light cooking and cleaning duties
●       To prepare and cook occasional meals for children
●       Personal care, at present minor assistance needed such as support with washing hair & more if having a flare-up inc. dressing, help to move
●       Support out in the community, this includes supporting activities with my children.
●       Prompting Medication etc
●       Typing/computer skills, keeping up with emails
●       Support with online food shop
●       Occasional shopping
●       Support making phone calls, organising paperwork, supporting in attending appointments and meetings, using Google Calendar etc
●       Assisting with isometric physio
●       I'm unable to stand for long as exacerbates symptoms, so outdoors would usually require a manual or powered wheelchair which has assistant control available
●       Any other reasonable task to allow the service user to live independently
Essential requirements:
●       Enhanced DBS required. Cost met by employer.
●       References from previous employers
●       Excellent English skills (verbal and written)
●       Legally entitled to work in the U.K
●       Full/clean driving licence if driving as part of job
●       Understanding of confidentiality including confidentiality online.
●       Happy to use smartphone apps/tech to improve employer's care needs/communication
Desirable requirements:
●       Experience in health & social care, NVQ 3 in Health and Social Care. Or working towards the qualification
●       Computer Literate, eg good knowledge of Google drive, Microsoft Office or similar
●       Trained in isometric physiotherapy
●       Interest in nutrition due to dietary requirements
●       Experience in either neurological, chronic fatigue, connective tissue disorders or spinal conditions, a similar condition is MS
●       General good health
●       Enjoys baking
●       An interest in arts, crafts and photography, employer would like support to start these hobbies again, digital art/photography being the most accessible.
●       Likes: musical theatre, films and boats. Potential for support on days out and short breaks if you're available.
To Apply:
Please quote the job reference: HS/LP in your application.
As part of our Information Advice and Guidance Service Enham Trust supports disabled people to employ their own staff. This vacancy is not a role within Enham Trust but an excellent opportunity to work directly for one of our customers.
The above posts complies with section 7 (2) (b) of the Sex Discrimination Act 1975.
Job location
Job category
Care / support worker, Enabler, One-to-one support, Personal Assistant
Profile
Enham Trust
Type of organisation
Charity
Sector
Health and social care
Share this job