Senior Healthcare Assistant
Exmouth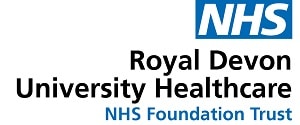 This is a fantastic opportunity for someone to join our Community Outpatient's team at part time hours of 22.5 Monday to Friday. We are a small team who cover 11 Community Hospitals, with a range of different clinics offering plenty of opportunities to learn and gain new knowledge and skills within our trust. We often run the clinics alone and this role does involve travel to each site therefore it is essential you are able to drive or have means of getting to each site for the correct clinic starting times. We have 3 pool cars which are based at certain sites and in regular use by our staff.
We are looking for someone to join us at our Exmouth Community Hospital site. This is a lovely site to work from, ample parking and a fantastic hospital to work at. The other community sites we cover are, Okehampton, Crediton, Tiverton, Whipton, Ottery St Mary, Honiton, Axminster, Seaton, Budleigh, Sidmouth.
We are a constantly growing service at all hospital sites, we provide professional care of all our patients from the start to the end of their appointments. We risk asses all of our patients and provide them with effective care tailored made to their individual needs. We are proud of the service we provide, and welcome new clinics regularly. We help with chaperoning and assisting the consultants from our most challenging ENT clinic to supporting Ultrasound a wide range of clinics we support. We work closely with other members of our multi-disciplinary team including the consultant's physiotherapists and other services.
We follow our RD+E trusts values and core behaviours at all times. We have regular 121s and yearly appraisals. We have an e-learning system for updating our mandatory training and ongoing courses.
We work from a computer system called My Care; this provides our clinic times and ensures our patients appointment times run smoothly.
Our vision is to provide safe, high quality seamless services delivered with courtesy and respect. To achieve our vision we expect all our staff to uphold our Trust values. Our Trust values are:
Honesty, Openness & Integrity
Fairness
Inclusion & Collaboration
Respect & Dignity
***Preference will be given to staff with 'Priority' and 'At Risk' status including NHS At Risk staff throughout Devon.***
DUE TO THE ANTICIPATED HIGH NUMBER OF APPLICATIONS FOR THIS POST WE RESERVE THE RIGHT TO CLOSE THE VACANCY BEFORE THE CLOSING DATE.
Job location
Exmouth Community Hospital
Claremont Grove
Exmouth
Devon
EX8 2JN
Job category
Community, Senior care / support worker
Profile
Royal Devon University Healthcare NHS Foundation Trust We work Together. Home. Community. Hospital.
Type of organisation
Public Sector
Sector
Health and social care
Description
The RD&E provides safe, compassionate and high quality integrated health and care services in Exeter and across Eastern and Mid-Devon to around 450,000 people. One of the first NHS Foundation Trusts nationally, we are directly accountable to and work hand-in-hand with local people and communities. The Trust has earned a national and international reputation for the provision of high quality healthcare, innovation, research and education. See below for more detailed information.
Share this job