Rapid Response Community Support Worker
Sidmouth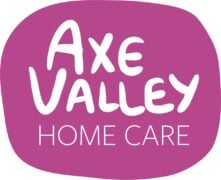 Wage and benefits for our rapid response community care assistants:
Excellent pay rate: Week day pay rate: £11.25 p/h and £11.75 at the weekend!!!
£16.88 on Bank Holidays.
Guaranteed hours/shift pay; 7am-2pm, 4pm to 10pm
Minimum of 6 shifts per week required, including alternate weekends
Access to company car
Full induction training plus ongoing training and support
28 days paid annual leave (pro rata)
£600 'Refer a friend' bonus scheme (T&Cs apply)
Free training including nationally recognised qualifications
Opportunities for promotion and career progression
Flexible working
Bonuses via our care friends app- earn extra money for compliments, supporting your colleagues and going above and beyond.
Birthday gift!
Weekly bonus scheme
Heavily subsidised gym classes
24/7 access to mental health/wellbeing support
Discounts for carers scheme
Use of company pool car
Do you have a caring heart and want to make big difference to local people's lives? Are you resilient and someone who enjoys a challenge? Our Rapid Response team are vital members of our team- facilitating hospital discharges, supporting our most vulnerable clients and supporting us to grow
We support vulnerable clients in the comfort of their own homes and we are looking for honest and reliable people to join us to support people in Sidmouth and Exmouth.
Key responsibilities for our rapid response community care assistants include:
1. Providing a flexible service to meet the changing needs of our clients
2. Being part of a specialised team supporting with acute absence and annual leave cover for the keyworker team (within your agreed availability)
3.Supporting people with personal care and their daily living needs
4. Medication administration
5.Shopping, housework and laundry
6.Escorted trips out and companionship
7. Providing exemplary care and support to those receiving palliative/end of life care and their families
Hours for our rapid response community care assistants:
We can offer full time and part time positions
We can offer morning and/ or evening shifts.
Experience preferred, but not essential, as we offer comprehensive training and support to all staff. We have successfully recruited people from retail and hospitality, as well as other sectors. Skills are transferable; what is important is kindness.
To apply, you must:
Have a valid driving licence and your own transport
Have business level cover for motor insurance
Be prepared to have a free enhanced DBS check
Essential details:
Have a valid driving licence and your own transport
Have business level cover for motor insurance
Be prepared to have a free enhanced DBS check
Travel expenses details:
30p mileage allowance
Job location
Sidmouth and Exmouth
Job category
Care / support worker, Entry level roles, Home care / Domiciliary care
Profile
Axe Valley Home Care Axe Valley Home Care is a professional provider of care services
Type of organisation
Private
Sector
Social care
Share this job