Support Services Apprentice
Exeter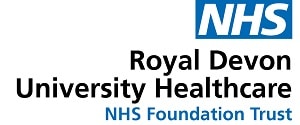 Have you been looking for an Apprenticeship? Are you enthusiastic about developing yourself? If so, we have the right opportunity for you!
We're offering 10 suitable applicants an, 18-month fixed-term Apprenticeship position where you will have the opportunity to gain a Level 2 Facilities Operative qualification, whilst earning and gaining a range of work skills across our Estates and Facilities Management Division.
The Estates and Facilities Division is moving forward in new and exciting ways, utilising technological advancements and rethinking processes to deliver strong service goals.
The workload within the Teams is varied and interesting, demanding initiative and awareness.
Good communication skills are vital, as well as being able to work as part of a flexible team providing Support Services to enable safe and effective patient care.
The Estates and Facilities Division includes a wide range of departments across all of Estates and Facilities including;
Car Parking
Access Control
Graphics
Audit
Logistics
Post
Waste
Transport
Domestics
Catering
Patient Meal Service
Linen Decontamination Unit
Estates
Portering
and many more!
The successful candidate will need to be hard-working, reliable and a conscientious individual with good organisational and planning skills to maintain the ever-changing needs of the service.
This opportunity will allow you to develop your skills and also challenge yourself in this fast-moving environment.
If you would like to be part of a dedicated team committed to making a difference to enjoy a better future, and you feel you have the qualities needed to undertake this role, then please apply now!
During your Apprenticeship:
A 37.5 hour week, 27 days annual leave, and a defined benefits pension scheme plus discounts at high-street retailers and much more
A dedicated Team supervisor to help you with your development
Apprenticeship training focused on achieving the Level 2 Facilities Operative qualification.
Professional coaching and mentoring by your Apprenticeship Training Provider
Access to our in-house Education Team, who host a range of courses
You will be paid under Annex 21 – 75% of top of band 2 – £14,938.5 per annum pro rata
At the end of your Apprenticeship:
A recognised apprenticeship qualification awarded by the Institute of Apprenticeships & Technical Education
Support with seeking a permanent role within Estates and Facilities, as well as future study opportunities.
This is a great opportunity to develop your skills, gain qualifications and start your career in the NHS. Look at our Job Description for more details about the role. We look forward to receiving your application!
Informal queries or discussions are very welcome, please contact either Joshua Ford, Deputy Service Manager by e-mail or by telephone: joshua.ford@nhs.net, or 07795 234729 or contact Darren Shepherd, Bank, Training and Audit Manager by e-mail or by telephone: Darren.shepherd@nhs.net, or 07824 604907
Our vision is to provide safe, high quality seamless services delivered with courtesy and respect. To achieve our vision we expect all our staff to uphold our Trust values. Our Trust values are:
Honesty, Openness & Integrity
Fairness
Inclusion & Collaboration
Respect & Dignity
***Preference will be given to staff with 'Priority' and 'At Risk' status including NHS At Risk staff throughout Devon.***
DUE TO THE ANTICIPATED HIGH NUMBER OF APPLICATIONS FOR THIS POST WE RESERVE THE RIGHT TO CLOSE THE VACANCY BEFORE THE CLOSING DATE.
Job location
Royal Devon & Exeter Hospital
Barrack Road
Exeter
Devon
EX2 5DW
Job category
Apprenticeships, Domestic / cook / maintenance, Wider services
Profile
Royal Devon University Healthcare NHS Foundation Trust We work Together. Home. Community. Hospital.
Type of organisation
Public Sector
Sector
Health and social care
Description
The RD&E provides safe, compassionate and high quality integrated health and care services in Exeter and across Eastern and Mid-Devon to around 450,000 people. One of the first NHS Foundation Trusts nationally, we are directly accountable to and work hand-in-hand with local people and communities. The Trust has earned a national and international reputation for the provision of high quality healthcare, innovation, research and education. See below for more detailed information.
Share this job