Barnstaple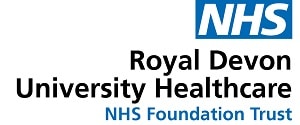 Senior Cardiographer | Band 4 | Devon | Full Time 37.5hrs
Are you looking for the next step in your career, or looking to relocate to beautiful surroundings of rural North Devon? How about doing all this just minutes away from stunning beaches and areas of outstanding natural beauty. Northern Devon District hospitals cardio-respiratory department are recruiting for a senior cardiographer to join the cardiac physiology team.
North Devon is an area of outstanding natural beauty, with miles of golden surfing beaches and beautiful countryside. We therefore offer an excellent opportunity to develop your clinical skills whilst enhancing your quality of life.
We are a small but busy department providing a wide range of non-invasive investigations and are currently looking for an enthusiastic, self-motivated and hardworking senior cardiographer to join the team.
The role is focussed on ambulatory analyses and reporting and supporting the cardiac physiologist in exercise tolerance tests. There is opportunity to train in respiratory diagnostics, spirometry and Pulmonary Function tests.
The department offers a comprehensive range of non-invasive investigations including ECG, ambulatory monitoring, physiologist led exercise tolerance tests, Pacing and ICD FU, as well as a large remote monitoring service covering the north and west of the county.
NDDH recently merged with our larger acute hospital neighbour Royal Devon and Exeter, who we have close links with and they provide invasive diagnostics and therapies for our patients within their cardiac catheterisation labs, that cater for cardiac angiography and angioplasty, run a 24-hour Primary PCI service, as well as performing EP procedures and implant pacemaker, ICD and CRT devices.
The successful candidate will have passed the SCST Certificate in ECG or SCST Diploma in ECG and have had at least 2 years' experience as a cardiographer.
The successful applicant will also be able to demonstrate a proven record working to a high standard with excellent communication, organisational and leadership skills. They will be a team player and able to contribute to our multidisciplinary team, working closely with our Cardiology Consultants, specialist nurses and cardiology team members.
The department is committed to supporting the continuing professional development of our team and provides support to ensure skills are regularly updated as services develop.
If you would like to be part of our friendly and committed team, we would love to hear from you.
To discuss the role or to arrange an informal visit please contact:
Sally-Anne Pester, Cardio-Respiratory HoD on 01271 322475 or spester@nhs.net.
Subject to formal matching, the band is confirmed but there may need to be some revision to the JD required in the future.
Closing Date: 12th July 2022
Job location
North Devon District Hospital
Raleigh Park
Barnstaple
Devon
EX31 4JB
Job category
Allied health professionals, Hospital
Profile
Royal Devon University Healthcare NHS Foundation Trust
Type of organisation
Public Sector
Sector
Health
Description
Northern Devon Healthcare NHS Trust (NDHT) provides integrated acute and community health and care services across northern Devon together with a range of specialist community services across Devon and Cornwall.
We have 3392 staff delivering services across a wide geographical and physical location, including in people's homes, clinics, our five community hospitals and our acute district general hospital – North Devon District Hospital (NDDH).
Share this job