Adult Diabetes Specialist Nurse
Exeter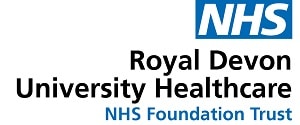 An exciting opportunity has arisen for a skilled, experienced registered nurse to join our Specialist Nursing Diabetes Team. The post is a permanent contract for an experienced Band 6 Diabetes Specialist Nurse/experienced Band 6 Nurse in a Development post, The successful applicant will currently be working with patients with diabetes and should evidence a good knowledge base of diabetes.
We care for adults and young people with Diabetes and patients with Endocrine conditions. The role is based in secondary care but will incorporate virtual work in the community across clinic sites in Exeter, East and Mid-Devon. The role also involves in-patient work, rotational weekend working and active participation in the Diabetes Nursing on call service.
Excellent communication skills will be required to educate, empower and support people with diabetes and healthcare professionals caring for people with diabetes. You will need to be highly motivated, committed, clinically competent and able to manage the delivery of optimum care. The ideal candidate will be self-motivated, organised with good time management skills and be able to demonstrate excellent interpersonal skills with a commitment to personal development.
You will be able to demonstrate leadership qualities often in demanding situations, be able to action and motivate change within the service and have the ability to work at a Band 6 in line with the KSF.
Can you handle the responsibility? Do you feel you could offer the team the necessary qualities and skills needed for this role? Do you have what it takes to join and strengthen our team? If you can honestly answer "Yes" to these questions then we want to hear from you. We have strong links with the Universities of Exeter and Plymouth, and Diabetes Research. There is also an active programme of staff and career development.
Hours: 30 hours (WTE 0.8)
Band 6: £32,306 – £39,027per annum / pro rata (for existing Band 6 Diabetes Specialist Nurse or once competency and experience gained in Band 6)
For further details please contact: Tina Sanders, Clinical Nurse Manager & Lead Clinical Nurse Specialist – Diabetes and Endocrinology on t.sanders@nhs.net
If you are appointed to a position within the Trust you will be required to provide original documents to verify your identity prior to your start date. This must be a valid passport or full birth certificate (specifying the names of the holder's parents) together with proof of your national insurance number. Your contract of employment with the Trust may be invalidated in the event that you are unable to provide this documentation.
We accept qualifications from abroad, where these are nationally recognised as valid for the vacancy. The relevant UK professional bodies can advise on whether overseas qualifications are valid to allow the holder to practise in their profession. NARIC can advise what level overseas qualifications are equivalent to, in the UK system. (For example, they will say whether particular overseas qualifications are equivalent to a UK degree.)
(If UK professional registration is required then you should contact the relevant professional body for information about registration. If UK professional registration is required then you will only be considered for the post if you meet this requirement)
We are committed to equal opportunity for all and encourage flexible working arrangements including job sharing.
The Trust is committed to recruiting and supporting a diverse workforce and so we welcome applications from all sections of the community, regardless of age, disability, gender, race, religion or sexual orientation, maternity/pregnancy, marriage/civil partnership or transgender status.
Our vision is to provide safe, high quality seamless services delivered with courtesy and respect. To achieve our vision we expect all our staff to uphold our Trust values. Our Trust values are:
Honesty, Openness & Integrity
Fairness
Inclusion & Collaboration
Respect & Dignity
***Preference will be given to staff with 'Priority' and 'At Risk' status including NHS At Risk staff throughout Devon.***
DUE TO THE ANTICIPATED HIGH NUMBER OF APPLICATIONS FOR THIS POST WE RESERVE THE RIGHT TO CLOSE THE VACANCY BEFORE THE CLOSING DATE.
Job location
Royal Devon & Exeter Hospital
Barrack Road
Exeter
Devon
EX2 5DW
Job category
Community, Hospital, Nursing / Midwifery
Profile
Royal Devon University Healthcare NHS Foundation Trust We work Together. Home. Community. Hospital.
Type of organisation
Public Sector
Sector
Health and social care
Description
The RD&E provides safe, compassionate and high quality integrated health and care services in Exeter and across Eastern and Mid-Devon to around 450,000 people. One of the first NHS Foundation Trusts nationally, we are directly accountable to and work hand-in-hand with local people and communities. The Trust has earned a national and international reputation for the provision of high quality healthcare, innovation, research and education. See below for more detailed information.
Share this job