Apprentice Care and Support Enabler
Exmouth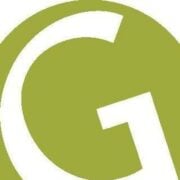 Considering an apprenticeship in social care?
Guinness Care are recruiting for Apprentice Care & Support Enablers to join our amazing Supported Living team. This is a highly rewarding role where you can really make a difference, whether you are looking to stay in social care longer term, or looking to pick up skills and experience than can help you move at a later stage to higher level apprenticeships within the NHS such as:
Nursing degree apprenticeships
Apprentice ambulance practitioner
Care, Leadership and Management
Dental Nursing
Operating department practice degree apprenticeship
Podiatry degree apprenticeship
Vacancy Overview:
As an Apprentice Care & Support Enabler with us, you will be support our customers with every day activities such as personal care (toileting/washing/dressing), administering medication, organising their finances, meal planning and nutrition advice. The role also includes enabling our clients to do the things they want to in life such as playing football in the park, beach visits, trips into town, going out to watch their favourite team play or an evening out at the cinema.
Apprenticeship details:
We pay all our apprenticeship colleagues a starting rate of £9.70 per hour! Over the course of 15–18 months, you will study modules such as personal development in care settings, the responsibilities of a care worker, handling information in care settings, implementing person-centred care plans, safeguarding & protection in care settings, duty of care in care settings, communication in care settings, equality & inclusion in care settings and health & safety and wellbeing in care settings.
Upon successful completion of the apprenticeship programme, you will achieve a RQF Level 2 Diploma in Health & Social Care, with the opportunity to gain move on to a Level 3 Qualification in Health and Social Care. The qualifications you achieve with us can enable you to progress into a number of exciting avenues either in the social care sector or put you on a great footing for careers in the NHS, including the Nursing Degree Apprenticeship.
The apprenticeship is achieved through blended learning. Our RQF Provider's skills coaches, will deliver teaching sessions using various methods. The skills coach will observe you in your workplace setting, as you demonstrate the new skills you have learned.
Skills Required:
Excellent communication skills, advocating for our customers.
Ability to work independently and within a team.
Great problem-solving skills and ability to respond to changing priorities
Passion for care and helping others
Self-motivated with a willingness to learn
Qualifications Required:
Maths and English GCSE A-C (9-4) grade or equivalent qualifications – (If you do not hold GCSE Maths & English, Level 2 Maths and English it will be delivered alongside the apprenticeship programme.)
We would still like to speak with Candidates that may not have achieved their full potential yet but are willing to improve.
Due to nature of the role, applicants should be over the age of18.
What are the benefits of working for Guinness Care?
Fully funded apprenticeship programme gaining RQF Level 2 Diploma in Health & Social Care
Hourly rate of £9.70 per hour
Stability – Permanent, contracted hours ranging from 24 to 35!
Company enhanced sick pay after a qualifying period and a variety of generous pension schemes to choose from
Free enhanced DBS check, work phone and uniform provided!
£250 refer a friend scheme
Excellent lifestyle benefits portal including cycle to work scheme and fantastic discounts at supermarkets and many other shops and on-line retailers
Employee Assistance Programme which provides free counselling and much more
If you are looking for a job you can put your heart into, we would love to hear from you! Just hit the 'APPLY' button now to create your application.
ref:8193
Job location
Exmouth
Devon
Job category
Apprenticeships, Care / support worker, Extra care / sheltered housing, Supported living
Profile
Guinness Care Guinness Care
Type of organisation
Charity
Sector
Social care
Share this job