Modbury, Kingsbridge and Chillington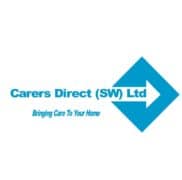 Join our team to see how different we are. We support all our care workers 24/7 so that they continue to work in care and provide the best care in the area.
Travel is paid at 40 pence per mile throughout the day.
Care worker to work in the Kingsbridge/Chillington to Modbury district with our small team. Carer can choose which days or hours they want to work.
Must have transport. Pay is weekly into your bank account and well above average.
Experience not necessary, life skills, compassion and willingness to learn is.
We also welcome existing care workers who want to work in a different way.
Essential details:
Must have your own vehicle.
Travel expenses details:
40p per mile from your home to the end of your day at home
Job location
Modbury/Kingsbridge and Chillington.
Documents
Job category
Care / support worker, Entry level roles, Home care / Domiciliary care, One-to-one support
Profile
Carers Direct SW Ltd Community care provider. Cooperative.
Type of organisation
Private
Sector
Social care
Share this job