Return to Practice for Nurses and Midwives
Various locations across North Devon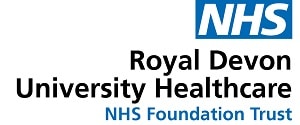 An exciting opportunity is available to you if you were a registered nurse or midwife but have had a break from nursing or midwifery and your registration with the NMC is currently lapsed. Royal Devon University Healthcare NHS Foundation Trust is working in partnership with Health Education England (South West) and Plymouth University to offer a programme of return to practice leading to a substantive Band 5 nursing role upon successful completion.
In order to return to practice you will need to meet a number of requirements to re-register with the Nursing and Midwifery Council (NMC).
The Return to Practice programme will be run by Plymouth University with attendance at Plymouth Uni Study Days and placement opportunities in North Devon District Hospital, Community Hospitals and Community Nursing and Midwifery Teams across the North Devon area.
The programme is funded and requires candidates to complete 450 hours of clinical practice. The successful applicant will be paid on a Band 3 for these practice hours. Additionally, the successful applicant will receive 2 payments to support travel, books, childcare during the programme.
Applicants should identify where they would prefer to work to complete their practice hours – acute/community hospital/community nursing team.
Please contact Simon Domoney (Placement Development Team Lead) on 01271 370270 for a discussion or to arrange an informal visit to any of our hospitals.
Closing Date: 17th July 2022
Job location
North Devon District Hospital
Raleigh Park
Barnstaple
Devon
EX31 4JB
Job category
Nursing / Midwifery
Profile
Royal Devon University Healthcare NHS Foundation Trust
Type of organisation
Public Sector
Sector
Health
Description
Northern Devon Healthcare NHS Trust (NDHT) provides integrated acute and community health and care services across northern Devon together with a range of specialist community services across Devon and Cornwall.
We have 3392 staff delivering services across a wide geographical and physical location, including in people's homes, clinics, our five community hospitals and our acute district general hospital – North Devon District Hospital (NDDH).
Share this job