Plymouth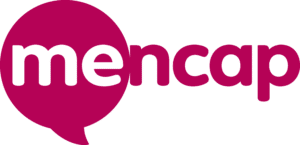 We are looking for vibrant, compassionate and honest individuals who will support our individuals to live the life they choose to live.
We have various shifts available and these will be spread across morning, afternoons, evening and include sleep ins. Flexibility is important as all our shifts will be spread across the weekdays and weekends.
The people we support need you to be understanding, reliable and most importantly caring – one of Mencap's key values. Drivers are preferred due to the location, however we will consider applicants who live local to the services.
There's a real sense of friendship at the service, something that's particularly important to both the staff and the people we support. All you need to have is a positive attitude and a desire to improve the lives of those with a learning disability. If you support the people we care for, we will support you with award winning training and progression opportunities throughout your career with us.
If you wish to finish each day knowing you have made a difference to other people's lives, then we want to hear from you!
What does a Support Worker do?
As a Support Worker you will be expected to provide an outstanding level of support that will help to ensure the people we support live a more comfortable, dignified, liberated and happy life.  You will have excellent communication skills and be a naturally caring and patient personality.  Typical responsibilities may include:
Supporting people to live independently – budget management, paying bills, housework, organising appointments and cooking delicious healthy meals.
Relationship building – supporting the people we support to understand the world around them and promoting positive relationships.
Community & Social Inclusion – supporting individuals to access and participate in their local community and social events to promote life skills and individuality.
Personal care – helping people to get ready for the day. This may include prompting the people we support to take their medication and assisting with bathing, showering and using the bathroom. Not all Support Worker roles include high levels of personal care.
Have you thought about working for Mencap?
Mencap is a leader in providing excellent support to people with a learning disability.  Our vision is a world where people with a learning disability are valued equally, listened to and included.
Everyone wants a purposeful job – to do something really meaningful.  Everything we do at Mencap keeps the people we support at the centre of what we do.  To find out a bit more about what life as a Support Worker is like, please click here to watch a short video.
With us, it's never 'just a job'.  In return for your hard work and passion you can find real and meaningful work experience, access to some excellent benefits alongside our competitive pay.  Click here to find out more about our Mencap benefits.
We are proud to be a Disability Confident Leader and welcome applicants with disabilities to apply for all roles with us. To find out more about the scheme please visit the directgov website.
At Mencap, we value a diverse and inclusive workplace and we intentionally plan for the success of our colleagues in everything we do.  We welcome applications from everyone, so come as you are and join us.  Together we are Mencap!
Mencap are strongly encouraging all our colleagues to have the Covid-19 vaccine as a way to help protect each other and the people we support.
No two days are ever the same, sometimes they may be challenging but they will always positive so click apply now to be considered!
*All roles are subject to an enhanced DBS check and suitable references.
Job location
Plymouth
Devon
Documents
Job category
Care / support worker, Learning disabilities, One-to-one support
Profile
Royal Mencap Society
Type of organisation
Charity
Sector
Social care
Description
At Mencap we work in partnership with people with a learning disability. We do this by providing high quality, flexible services that support people, including young adults, to live as independently as possible in their own homes and in the community.
Everyone wants a purposeful job – to do something meaningful. At Mencap, we can give you that. You will have opportunities to develop as a person, colleague, leader and activist.
You'll make new friends and feel inspired to reach your potential. We will ask a lot of you – but you'll get back so much more. With us, it is never 'just a job'.
In return for your hard work and passion, we can give you real meaning and purpose in your work.
Share this job