Halwill, Beaworthy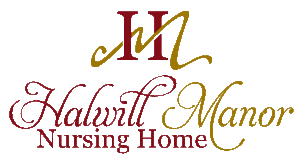 We are recruiting for Full Time and Part Time, Permanent and Temporary team members.
Halwill Manor Nursing Home is an independent, family run nursing home based in the Devonshire countryside between Holsworthy and Okehampton. As an old manor house, the home benefits from a homely feel. We have pets, an open fire and beautiful grounds for the residents to enjoy. We benefit from having a nurse on shift 24 hours a day and a dedicated admin team on site that includes a Training Officer and HR department.
We are looking to add to our incredible team of carers. If you have a genuine interest in caring for and supporting older people and would like to make a difference in people's lives, then we would like to hear from you.
In your role, you will support the residents here with personal care tasks, assist with food and drink, assist in communication and support them with their physical and mental health needs. You will work effectively within a team, contribute to putting into effect decisions made in respect of individual residents and contribute to the general management of the home.
We are looking for people who are able to empathise and show kindness whilst providing person centred care. Our focus is on quality of life for the residents, promoting dignity and respect and encouraging independence as much as possible to improve people's wellbeing. Many of the residents in the home are living with Dementia, so patience and understanding and a positive outlook are essential qualities.
As part of the team at Halwill Manor, you will benefit from:
· Paid Breaks
· Paid training
· Quarterly attendance bonus
· Training & career development opportunities
· Free Enhanced DBS check
· Free Uniform
· Enhanced pay Rates for Weekends and Bank Holidays
· Fixed hours contracts
· Online based work Rota – be in control of your own time, swap shifts, book holiday
· Private Pension scheme
· Employee Assistance Programme – Access to telephone advice and face to face professional counsellors, for any issues you may be facing at home or at work. All free of charge to Halwill Manor Employees
· Discounts for Carers – money-saving deals and vouchers, including travel and holiday deals, top restaurant deals, money off the best fashion brands, through to deals on mobile phones, utilities and gym membership
Job location
Halwill Manor Nursing Home
Halwill
Beaworthy
Devon
EX21 5UH
Job category
Care / support worker, Nursing home
Profile
Halwill Manor Nursing Home
Type of organisation
Private
Sector
Health and social care
Description
Halwill Manor Nursing Home is a long established specialist dementia home.
The home is dedicated to supporting a positive daily lifestyle alongside professional care in a safe and secure facility.
The support team at Halwill Manor are skilled in the challenges dementia can cause, thanks to extensive training facilitated by an in-house training provider.
The home invests heavily in staffing, and emphasis is driven towards person centered approaches.
Compared to other 'clinical' type settings, Halwill Manor capitalises on its Homely and welcoming environment; which enables day-to-day life to be relaxing, but also engaging.
Share this job