Community Care Practitioner Supervisor
Tavistock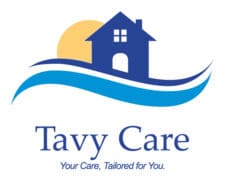 This is a highly responsible role and involves elements of management and care .
This role is to work primary in the field supporting the team of staff and undertaking care visits to our clients working in the community and to get to know our clients and their needs.
Supervisors need to be able to lead by example in providing excellent standards of care and supporting In addition to this you will be required to work 1-2 days a week in the office in order to complete some of your role that requires you to access the software system and forms records that will be required to do this.
Role in the office involves:
Being the supervisor on duty
Dealing with day-to-day queries on the phone
Undertaking support plan reviews
Dealing with "alerts" raised the care team on our software
Monitoring the emars and visit notes on software
Undertaking one to one supervision with members of the care team
Supporting the members of the care team in their daily duties.
Ensuring the upholding of the companies visions and values.
Role requirements:
Must hold a Diploma two and or be working toward a level 3 in health and social care
Must be able to go on call for one weekend in every month and to cover other managers time off as needed
Work one or two days a week in the office unless field cover is required as an emergency.
Have a good knowledge of Care values and of safeguarding vulnerable adults and MCA.
Personal qualities required for this role
– Must be able to be adaptable
– Be open and honest
– Must Be able to work under pressure
-Be positive and have a "can do "attitude toward all aspects of the job.
– Must be organised
– Must be able to solve problems by working with staff and clients to find solutions them implementing these
-To be able to follow through and complete tasks set.
– Must Have a knowledge of the CQC KLOE or be willing to learn about them do so you can help the company meet these requirements.
•    To be flexible with working hours around the needs of the business
This includes but not limited to :
Cover for management staff in the office including on call duties
Working specific times to cover spot checks requires
Working specific times to cover any practice specific training that may be required by staff
– Be good and effective at recording information on to our system in order to aid with the communication between the management and the care staff
Main roles and responsibilities
– To work in line with all company policies and procedures
– To support the manager and supervisors in maintaining and finding ways to continually improve practice of care staff
-To support the manager and supervisors to ensure that the clients have a high standard of care that can meet their physical, emotional, spiritual and phycological and social needs.
In order to provide person centred care for our clients.
– To be an effective communicator between all staff , clients, management and supervisors .
– Be responsible for identifying clients who need reviews and / or changes to meet their needs .
– To organise and conduct these reviews with the support of the lead supervisors
– To support with capacity assessments and in ensuring our clients are kept safe .
– Work as an effective team member by taking responsibility for assessing, planning, – -implementing and evaluating practice and ensuring the company is performing to give its clients person centred care.
– Support with administration that is office based as required. You will learn to use our software systems that we have in place. This will include knowledge and training in our of the roster system.
You will be supporting the managers in client related  aspects of the business by:
– Organising and Conducting need assessments in order to get a full picture for a person centred care plan can be put together and clearly communicated to the care staff.
– Organising and Conducting risk assessments
In order to assist with Risk Management training to all existing Care Workers
In order to complete the Risk Assessments and care plans of all domiciliary packages to minimise any risks relevant to bot our clients and our carers.
– Organising and Conducting reviews with clients, their families and other professionals
– Ensuring visit notes are up to date and information on app is relevant to that person's care.
You will be supporting the managers in the care staff aspect of the business by :
– Ensuring all care staff meet the standards required by the company and in line with company policies and procedures.
–     To assist the management team in auditing the standard of service delivery to clients by:
Conducting spot checks and one to one supervisions with the care team .
Attending review meetings with client / family / local authority / health personnel as required
Creating and updating client care plans in accordance with Tavy Care expectations policies and procedures
–    To be aware of all risk assessments that need to be in place and support the lead supervisors in ensuring these are up to date .
-Support and deliver training in the field to care team .
– Support in the arranging and Sign off new staff on induction.
– Support the management in the planning induction of new staff .
General Standards required
•    To act in a professional manner.
•    To adhere to the Tavy Care services and Local Authority policies and procedures and relevant contract specifications.
•    Treat with complete confidentiality, all patient information of which you have knowledge.
•    To report any area of concern to the lead supervisor and also record this as an app note..
•    To provide telephone support to clients and care staff and where necessary, to work as a "hands on" carer.
•    To liaise effectively with other professionals.
•    Demonstrate the ability to manage the caseload effectively, dealing with unexpected issues e.g. Sickness.
•    Ensure own knowledge, skills and expertise is up to date.
Essential details:
Applicants must have experience working in adult care and support. Including providing a high standard of personal care and end of life care to individuals.
Travel expenses details:
Travel time paid at £10.00 an hour and mileage paid at 30p a mile.
Job category
Community, Home care / Domiciliary care, Senior care / support worker
Profile
Tavy Care Services We are passionate about care
Type of organisation
Private
Sector
Health and social care
Description
We are a family run local company who believe in providing a high standard of care to individuals by a trained and passionate team of amazing individuals.
Share this job