Health Care Assistant – Nights
Teignbridge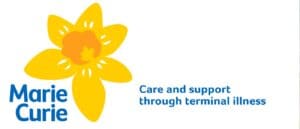 You will be part of a team providing excellent individualised care throughout the night, enabling patients to be cared for and die in their own homes surrounded by their families and loved ones.
As a Healthcare Assistant with Marie Curie, you'll be there for people in their time of greatest need. We provide free specialist care and support to patients with terminal illnesses whilst offering vital emotional support for their families. It's all about giving them the best possible quality of life. The support we offer is tailored to meet individuals' medical, social, spiritual and emotional needs.
With experience of End of Life care, you're ready and able to make a real difference. Ours is a one-to-one approach to care, so you're sure to enjoy plenty of meaningful contact with patients and their families – usually in their own homes. You'll be required to carry out a range of duties including helping patients meet their hygiene needs, monitoring symptoms, assisting with medications and keeping detailed records. A good basic understanding on symptom control is essential.
Our Night services and shifts run from 10pm – 7am.
The roles are permanent, a car and being a confident driver is essential as you will work with your base location being home, working within a 25mile radius from your home address.
Essential details:
The ideal candidate will have an NVQ Level 2 in Health and Social Care and the willingness to work towards an NVQ Level 3 or have demonstrable experience in End of Life Care.
A driver's license and the use of a car insured for business use are essential
Relevant experience in Palliative Care is desirable
Emotional strength and the ability to work on your own are both crucial, though we will of course provide excellent on-going training and support
Due to the nature of the role the ability to work nights is essential
Good IT Skills and internet access are essential
Travel expenses details:
45p per mile
Job location
Within 25 miles of home address
Job category
Care / support worker, Home care / Domiciliary care, Hospice
Profile
Marie Curie
Type of organisation
Private
Sector
-1
Share this job