Support Worker for Adults with Autism/Mild Learning Disabilities
Exeter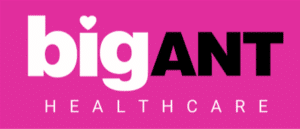 Looking for a support worker job in Exeter?
BigANT Healthcare do healthcare recruitment in Exeter…….differently! We bring personality, a fresh approach and honest conversation to healthcare recruitment.
For us, it's all about YOU. We are looking for people just like you. A Healthcare Assistant/Support Worker in…. Exeter who are passionate about care work.
Our agency support is delivered via a friendly, personal service. We'll communicate in the best way for YOU. We listen and we work with you to find the best employment solutions for YOU.
We are the first port of call for a range of care facilities across Devon, so we can offer high levels of flexibility and shifts which suit you. Right now, we have demand for a carer in Exeter to work DAYS/WEEKENDS.
We offer a free DBS check, branded uniform, ID badge, a comprehensive training programme and lots of support as you continue your journey with BigANT Healthcare.
All we ask from you is that you have at Least 6 months experience as in a care home/supported living setting and a passion for delivering high levels of care to people who really need you.
Minimal personal care involved. Supporting Adults with Autism or mild Learning disabilities in an amazing setting!
We are currently not accepting international candidates.
Travel expenses details:
30p per mile after the first 10 miles when using your car
Job location
Exeter
Devon
Job category
Care / support worker, Learning disabilities, One-to-one support
Profile
BIGANT Agency support for care homes
Type of organisation
Agency
Sector
Health and social care
Share this job