Female Personal Assistant
Plymouth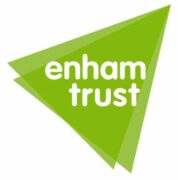 Job Reference: AE/LP
Introduction
I am a lady in my 40's who lives in the PL9 area. I'm looking to hire a personal assistant who can support me with household chores like tidying, changing bedding and putting bins out. I need support with preparing and cooking meals.
I like to go out shops e.g. B&M and Matalan.
Duties
Support with household duties, food shopping and going out in the community.
Hours
12.75 hours can be flexible with days
Rate £9.50
Desired
Full Driving Licence and own vehicle.
To Apply:
PLEASE INCLUDE JOB REF AE/LP IN APPLICATION
To apply for this post, please click 'Apply for this job' below.
As part of our Information Advice and Guidance Service, Enham Trust supports disabled people to employ their own staff. This vacancy is not a role within Enham Trust but an excellent opportunity to work directly for one of our customers. A right to work check will be undertaken before an any offer of employment. All vacancies may be subject to a DBS (formally CRB) check.
This post complies with section 7 (2) (b) of the Sex Discrimination Act 1975.
Proud member of the Disability Confident employer scheme.
Job location
Plymouth
Devon
Job category
Domestic / cook / maintenance, Enabler, Personal Assistant
Profile
Enham Trust
Type of organisation
Charity
Sector
Health and social care
Share this job