Bampton, Tiverton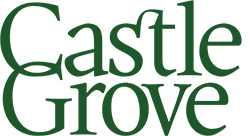 Responsible to: Nurse-in-charge / Registered Manager
Mission Statement 
To provide scope for independence in a mutually-supportive environment and to deliver quality care by appreciating and responding to changing needs of our clients.
Purpose of Position / Job Summary 
To provide wakeful night duty cover in the home between the hours of 22.00 and 8.00.
To carry out all forms of relevant care and management of the home under the supervision of the trained nurse, in order to provide residents with high quality care and maintain the standards of the home.
To assist with domestic duties which can be performed during night hours.
Main Duties and Responsibilities 
Contribute to your best ability to the efficient running of the home, assisting in creating a happy and harmonious home through team work and mutual respect.
To assist the nurse in charge in carrying out regular checks on residents in order to provide an individual service which meets the needs of the clients.
Ensure that fire doors are shut by 22.00 and check that all outside doors are secure. Carry out regular checks on the building with special reference to fire prevention and safety.
Answer call bells promptly and assist residents who need help, reassurance and comfort.
Recognise situations which may be detrimental to the health and well-being of any individual and take appropriate action.
Assist in maintaining the healthcare plans for the residents, promptly informing the nurse of any changes in residents' needs or condition.
In the time available between attending to residents' needs, undertake domestic duties: primarily careful washing / ironing and simple repair of linen and residents' personal clothing.
Participate in staff meetings and training and development.
This Job Description highlights the main duties and responsibilities of the post and is not exhaustive. It should be understood that there may be occasions where you will be required to undertake other tasks not listed as part of your role.
In order to maintain standards and to meet our Mission Statement effectively, Castle Grove Nursing Home reserves the right to amend this Job Description from time to time. As an employee you are encouraged to participate in this process in order to help improve the effectiveness of your role. Any changes to this Job Description will be confirmed in writing.
Essential details:
Driving licence and access to a car is preferred, as we are 7 miles from Tiverton.
Salary is based on minimum entry level, uplift for L3 qualifications.
Job location
Castle Grove Nursing Home
Castle Street
Bampton, Tiverton
Devon
EX16 9NS
Documents
Job category
Care / support worker, Entry level roles, Nursing home, Residential care home
Profile
Castle Grove First class personalised care throughout your stay
Type of organisation
Private
Sector
Health and social care
Description
Castle Grove Nursing Home is a high quality small nursing home in Mid Devon, offering residential and nursing care. We are known for providing superb, nutritious food. Our head chef provides delicious meals for residents, staff and (in non-covid times) visitors, with additional special events such as our Christmas Residents' party and summer Gala lunches.
Our team of staff are committed to delivering the very best for the residents, with many of them having worked with us for years. We are excited to be part of the Trainee Nursing Associate scheme and support a culture of learning with all our staff.
Share this job