Advanced Clinical Practitioner
Plymouth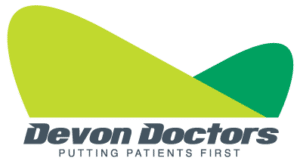 If you are an Advanced Clinical Practitioner who is committed to Putting Patients First, are looking for a role with a better work/life balance or an opportunity to enhance your skills and experience, alongside delivering high quality healthcare advice, then we have a fantastic opportunity for you to join us.
You will have the opportunity to cover a variety of roles within the business, including: telephone triage; treatment centre; home visits; and shifts within our Clinical Assessment Service (CAS) in Sowton, Exeter.
Being an Advanced Clinical Practitioner with us is a demanding yet highly rewarding career, where you will be able to consistently make a difference to patients every day. We also offer fantastic support for career progression and personal development as an integral member of our team.
Who We Are Looking For
You must be an Advanced Clinical Practitioner (ACP) with at least 6 months' experience of working as an ACP, ideally within a Primary Care environment.
You should have a recognised Masters level advanced level practice award (however we will accept applications from those who are credentialing currently). You will also be a registered independent prescriber with a minimum of 1 years' prescribing experience.
You should have the ability and confidence to see a wide range of patients presenting through the Integrated Urgent Care Service and be able to assess, diagnose, treat, prescribe and refer as necessary independently. There may be occasions where you will be required to lone work as the sole clinician in the base or actively support junior and developing colleagues; it is important that you are comfortable working in this capacity though you will always have access to support from senior clinical colleagues at other sites
Why Work with Devon Doctors Group?
Devon Doctors Group are a not-for-profit organisation that has been delivering urgent care to Devon's million plus residents for more than twenty years as Devon Doctors, and since April 2018 we have also been providing the Integrated Urgent Care Service in Somerset as Meddcare. Additionally, as Mayflower Medical Group and Access Dental we offer a range of dentistry and primary care services across the Peninsula.
What Do You Receive in Return?
A range of full and part time shift patterns available within a 24/7 operation, with bases located across Devon and Somerset and with remote working capabilities
A variety of triage, clinic and home visiting shifts available across multiple settings, providing an exciting and diverse work environment
Generous hourly rates of pay, with a progression-focused pay scale recognising performance and development within the service – Rates from £24.83 to £44.03p/h (includes Bank Holidays) – FTE equivalent from £51,788.43 to £86,098.52 (excludes Bank Holidays)
Optional overtime shifts available – A great way to increase your earning potential
Access to the company's EAP, which includes counselling support and free financial advice
NHS Pension
Perkbox benefits
Generous annual leave entitlement – 25 days, plus Bank Holidays
Online shift booking system available at your fingertips 24/7/365
Fantastic support and opportunities to progress your career with training and development in Urgent Care, and the opportunity to meet the four pillars of advanced practice; Education, Research, Leadership and Clinical
Opportunities to work and develop in varying roles across the Devon Doctors Group portfolio of services, including the ability to apply for our ACP apprenticeship programme within the IUCS
A focus on advanced practice, with clinical supervision and mentorship and a portfolio of skills-focused development plans
Work within a friendly and supportive multidisciplinary clinical team, which includes Home Visiting Paramedics, Urgent Care Practitioners, Advanced Clinical Practitioners, Senior Advanced Clinical Practitioners, Clinical Pharmacists, Lead CAS Clinicians and GPs.
Please note that offers of employment are subject to receipt of satisfactory references and an enhanced DBS check.
We look forward to hearing from you soon!