Tavistock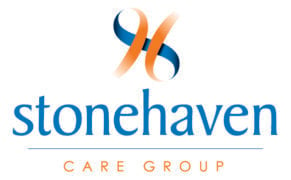 Come and be part of the great Stonehaven team in a home from home environment. We look after our people and are proud of our 'Investors in People' accreditation and 'Top 20 Care Homes in the UK' award. Our computerised care planning makes your life easier, giving you more time to do what you do best. At a Stonehaven home you will have the opportunity to earn quarterly £30 bonuses, referral rewards and enjoy being one of the family!
We are looking for a full-time, flexi-hours Care Assistant for our Tavistock home, Chollacott House. To apply for the position, please reply through this form. We will be in touch with you within 48 hours.
There is a comprehensive training package available to all care team members.
Our rates of pay are competitive and include elements of enhancements as follows:
Basic rate – £10.25
Rates after training completed – £10.50
Most importantly we are looking for nice, friendly, dedicated people who will set high standards for themselves and be active members of the care team. We look for people who behave in a positive manner at all times, putting the best interests of the residents in their care at the heart of all that they do.
Applicants should be aware that the wearing of PPE including masks at all times, is compulsory in our homes now, and for the foreseeable future.
Job location
Chollacott House
61 Whitchurch Road
Tavistock
Devon
PL19 9BD
Job category
Care / support worker, Entry level roles, Nursing home
Profile
Stonehaven Care Group - Chollacott House To care the most
Type of organisation
Private
Sector
Social care
Description
Residential and specialist nursing homes across the South West
Our residential and specialist nursing homes across the South West offer a wide range of services for residents and offer the reassurance of consistently high standards delivered by caring, professional and dedicated care teams.
We have some care homes that have been purpose built for care, and some that have been converted from stunning historic buildings. All are set in their own grounds with well-maintained gardens.
Chollacott House – This substantial Edwardian building enjoys a prominent position half a mile from the town centre of Tavistock on the edge of Dartmoor National Park. There is a wide range of shops and community facilities within walking distance.
Share this job