St Thomas, Exeter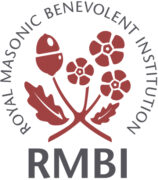 We are looking for full and part time Bank Staff, you could offer one shift a week, or a few shifts each week. Mornings, afternoons and evenings are required .
Opportunities for career development & promotion, with associated salary increases
Support and funding for NVQ's
Employee of the Month
Annual pay review
All Carers trained to national Care Certificate level as a minimum standard
Refer a friend bonus scheme
DBS check paid for by the company
Variety of free training courses (all staff are paid to attend any company provided training at their usual hourly rate of pay)
Opportunities for overtime with additional financial incentives for extra shifts worked
Long service awards
Company provided uniform
Wellbeing committee where we arrange regular social events
Company provided meals whilst on shift
Annual summer fair for staff and families
Free parking on site
Christmas gifts and annual raffle
Company provided benefits platform with access to a 24/7 confidential counselling line, practical health plan cover and retail/days out discounts
Essential details:
REPORTS TO
Senior Care Assistant / Shift Leader / Registered Nurse
OVERVIEW
As a Care Assistant within RMBI Care Company you will play a vital role in ensuring that all our residents needs have been met and that they are provided with person-centred personal care that enables them to have a perfect day.
You will assist our residents, whilst respecting their dignity and promoting independence, with a wide range of daily activities from bathing, dressing, support with eating and taking medication through to singing, gardening, day trips, and celebrating special events. Your role is to ensure that all our residents can continue to live the lives they love and are encouraged to maintain the activities they have always enjoyed.
Care Assistant's also ensure that all care plans are kept up to date using our electronic care planning system and therefore you will need to be comfortable using technology and be able to communicate both verbally and in writing.
The ideal candidate will be looking to develop a career within Health and Social Care. You may already have previous experience or an NVQ in Health and Social Care and we will support you in continuing to build on your previous success. Alternatively you may be new to Care and we will provide you with a full training programme introducing you to the role and support you in obtaining your first professional qualification.
We look forward to welcoming the successful candidate to our team.
An enhanced DBS check is required for this position.
Our residents' and staff health, safety and wellbeing is our top priority. For more information about how we are keeping everyone in our Homes safe during the pandemic, including details about our vaccination roll out, PPE and lateral flow tests, please visit www.rmbi.org.uk/safety