Kingsteignton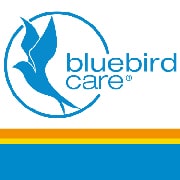 As a Field Care Supervisor you will be responsible for:
Assisting in the monitoring of quality control procedures, which includes mentoring new and junior Care Assistants in the field (Shadowing)
Carry out customer assessments prior to commencement of care services in the absence of the care manager
Complete care plans in accordance with Bluebird Care standards
Attending customers' first calls to introduce the Care Assistant
To be a part of the emergency on-call schedule on a rotational basis
Ensuring all emergency on-call issues are dealt with effectively
Collection and distribution of MAR charts, running records and other required documents.
Conduct regular field supervisions of care staff
To ensure work is allocated fairly and appropriately
To work as part of the team delivering care to customers who otherwise would not receive a visit.
To attend customer reviews in the absence of the Care Manager
To ensure that all changes to care schedules are reported without delay to the coordinators.
To maintain all reporting and recording procedures are up to date
To liaise closely with coordinators, care manager, customers, care assistants and external agencies
To assist in the implementation of any necessary changes to ensure a quality service is maintained
Essential details:
You must have:
Full and valid UK driving licence
Access to a car
Right to work in the UK
Excellent level of English
Level 2 or above in Health & Social Care
Hands on experience in the care industry
Travel expenses details:
30p a mile
Job location
Kingsteignton and surrounding areas
Documents
Job category
Home care / Domiciliary care, Managerial, Senior care / support worker
Profile
Bluebird Care Teignbridge
Type of organisation
Private
Sector
Social care
Description
What makes our homecare services different is that we put you first. We aim to provide you with the same standard of care that we would expect for our own families. This means valuing each person's unique qualities and seeing them as an individual, and not as a list of care needs.
We work alongside families and individuals to tailor our services to help our customers stay in control of their own care for as long as they are able to. Delivering the very best homecare is our passion, and we strive to achieve this every day.
Share this job