Team Leader / Senior Care and Support Worker
Barnstaple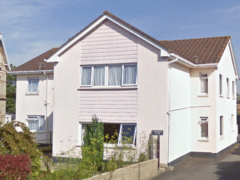 We are seeking an experienced team leader to join our small team providing support to 12 residents with learning disabilities.
Key Responsibilities:
Supports Registered Manager and performs management duties when manager is absent or out of office
Provide High Quality responsive care and support that meets the physical, mental and emotional needs of Service Users.
Participate in regular reviews of Care Plans, and implement changes to the Care Plan documentation.
Manages inventories and stock, including keeping detailed records of inventory use, and advising management on ordering where necessary
Provides encouragement to team members, including communicating team goals and identifying areas for new training or skill checks
Assists management with hiring processes and new team member training
Answers team member questions in line with company policies, helps with team member problems, and oversees team member work for quality and guideline compliance
Communicates deadlines and care plan goals to team members
Develops strategies to promote team member adherence to company policies, regulations, and care plans.
Conducts team meetings to update members on best practices and continuing expectations
Generates and shares comprehensive and detailed reports about team performance, mission-related objectives, and deadlines
Ensures company materials and physical working spaces meet and exceed Infection Control standards
Provides quality customer service, including interacting with customers, answering customer enquiries, and effectively handling customer complaints
Essential details:
Previous experience is required. NVQ/Diploma Level 3 or higher.
Team Leader Skills and Qualifications:
Team Leadership Experience, Care Knowledge and Industry Experience, IT proficient, Leadership Skills, Strong Oral and Written Communication Skills, Motivational Skills, Results-Oriented, Employee Training Experience, Self-Motivation, Strong Relationship Building.
Job location
Lawrence House
Landkey Road
Barnstaple
Devon
EX32 9BW
Job category
Learning disabilities, Residential care home, Senior care / support worker
Profile
Lawrence House Care Home Specialist care in a homely environment
Type of organisation
Private
Sector
Health and social care
Description
Lawrence House is registered to provide care and support for up to 12 people with learning disabilities.
We have been registered for approximately 25 years and is family run with an ethos on specialist care in a homely environment.
We offer an activity programme, both in house and in the surrounding areas. Some of these activities will require additional funding from the individual if not part of their care package, transport is arranged by the home if unable to access public transport.
We offer a home for life as long as we are able to continue to meet the residents needs.
Share this job