Dartmouth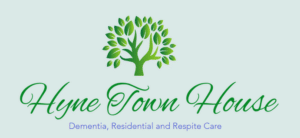 We are recruiting for a Kitchen Helper to join our team.
Purpose of Role:
Provide general support to the Cook in the preparation and provision of meals and refreshments. Help in ensuring the kitchen and food hygiene areas are always to a very high standard. Ensure a consistently high-quality service
Core Responsibilities & Duties:
Assist the senior kitchen staff in preparing food, beverages and light refreshments
Operate kitchen equipment in a safe and approved manner
Operate the dishwasher correctly and efficiently
Carry out cleaning duties in the kitchen area, including crockery collection and washing up
To know and use the correct and appropriate cleaning materials
Be responsible for the highest standards of cleanliness of crockery and cutlery
Ensure the kitchen is well organised, tidy and equipment and items are stored correctly
Complete training courses relative to the post and applicable to working in a care environment
Work according to the Health and Safety measures directed by the Home / Head Cook
Understand the principles of safe food handling and ensure all food preparation undertaken is to the highest standard of food hygiene
Adopt a professional approach towards residents, relatives, colleagues and visitors
Contribute fully to working as part of a team
Report any faults or defects to the building, its contents or equipment
Carry out any other kitchen domestic work as requested by the Cook
Essential details:
Knowledge & Skills:
Demonstrate high standard of personal hygiene
Display positive and flexible aptitude to working as part of a team
Show initiative and have an excellent work ethic
Respond efficiently to a high workload and to sustained physical effort
Show a caring and understanding attitude
Benefits:
All training provided
Free parking
Uniform provided
Part-time hours:
Job Type: Part-time
Job location
Hyne Town House
Totnes Road
Strete, Dartmouth
Devon
TQ6 0RU
Job category
Domestic / cook / maintenance, Residential care home, Wider services
Profile
Platinum Care
Type of organisation
Private
Sector
Health and social care
Description
Hyne Town House is a residential care home in Devon for elderly people.   We also cater for residents that have a diagnosis of dementia or individuals that require similar support needs.
Share this job