Teignbridge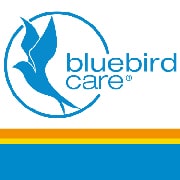 We have various positions available across the Teignbridge area.
A car driver is preferable.
We are flexible with how many weeks you work before having time off.
You will have your own room with a television, and access to the internet. All food will be provided and you will have 2 hours off a day.
You will be employed directly by Bluebird Care on PAYE. Tax and NI contributions will be paid on your behalf. You will receive paid annual leave and a pension is available.
The weekly gross pay before tax and NI starts at £650 per week. All training will be provided and paid for.
A DBS will be required but will also be paid for.
Travel expenses details:
30p a mile if you take the customer out or go shopping etc on their behalf
Job location
Teignbridge
Documents
Job category
Care / support worker, Entry level roles, Live-in care, One-to-one support
Profile
Bluebird Care Teignbridge We are committed to providing an 'Outstanding' care services.
Type of organisation
Private
Sector
Social care
Description
They say 'home is where the heart is' and we at Bluebird Care keep our customers safe and cared for in theirs.​
More people than ever are choosing to receive care at home, but what makes them choose Bluebird Care?
Our staff members are the face of our company and it's our care teams that enable our customers to stay in the comfort of their own homes. Our teams provide vital care and support as well as building and growing relationships, bringing smiles to the faces of our customers, laughing, sharing experiences, listening to stories and sometimes wiping away tears.
Being a part of our dedicated Bluebird Care team is immensely rewarding, but it also demands commitment and professionalism. Working with some of the most vulnerable members of society can give enormous satisfaction to the right person. It offers the opportunity to make a real difference to people's lives; a vocation rather than just a job.
We are looking for people who are passionate about great care. If you share our commitment to provide the best home care services, get in touch with us today.
Share this job