Yourway Support Services
Person centred care delivered Yourway.
1 Job Available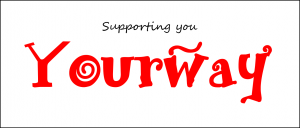 YourwaySupport Services is a well established Health Care company which is expanding and requires a team of Health care assistants to join us and work alongside our management team.
We provide a range of services to adults with Learning Disabilities, Autism, Asperger's, Dementia & the Elderly. We operate primarily in the Plymouth area.
We pride ourselves on delivering innovative person centred support in a dynamic and exciting way. We are currently experiencing a period of growth and are looking to employ health care assistants to assist on various packages of care for customers.
Type of organisation
Private
Sector
Health and social care