West Heanton Ltd
Providing Residential Care, Sheltered Housing & Domiciliary Care
3 Jobs Available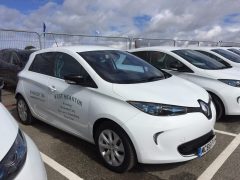 Set in the rural countryside of North Devon, near the towns of Torrington, Holsworthy and Hatherleigh. West Heanton is family run, with a caring and dedicated team. We have many years experience in providing personal and compassionate support to people within our community.
Our Services:
Residential Home
Our Residential Home provides high quality en-suite accommodation. Our team of fully trained staff are very caring & experienced and our company ethos is that West Heanton is our client's home first and a workplace second.
Domiciliary Care in your Own Home
We can visit clients in their own home to provide help with daily tasks like washing, dressing, preparing meals, shopping and help with medication. We are a registered Devon Cares Provider and cover a 10 mile radius which includes; Black Torrington, Buckland Filleigh, Langtree, Highhampton, Peters Marland, Petrockstowe, Shebbear, Sheepwash, Stibb Cross
Supported Living
We have several sheltered housing apartments surrounding the care home. Each apartment is connected to the nurse call system so people are able to summon assistance quickly. We are also able to provide personal care to people living in Supported Living, allowing people to remain independent for as long as possible.
Dementia Care
We care for people with many types of dementia. We do not operate a locked door environment as we try to replicate the variety and spontaneity of normal daily life. Due to our rural location our clients have the freedom to explore the grounds and join in with our varied activities as they choose.
Daycare Centre
Our Daycare Centre is open five days a week for people to spend the day with us. We can arrange transport locally and we provide activities, entertainment, singing, dancing, arts and crafts, reminiscing and the opportunity to socialise. We serve a two course hot meal alongside snacks and drinks. We can also provide people with personal care, medication, chiropody, hairdressing and even a shower or bath.
Respite Stays
Occasionally we are able to provide temporary respite stays. Respite can be anything from 1 night to several months, depending on the person's needs and our capacity.
Meals on Wheels
Meals on wheels are available to people living within a 5 mile radius of West Heanton, each meal is prepared daily in the home's kitchen using locally sourced produce. Meals are delivered hot in special insulated plates and boxes between 1 and 2pm.
Location
Type of organisation
Private
Sector
Social care