Torbay and South Devon NHS Foundation Trust
We are proud to be the gateway to your NHS Career.
1 Job Available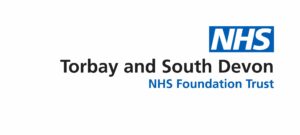 As the first fully integrated care organisation in England, we are working to improve the way we deliver safe, high-quality health and social care. We have a positive and vibrant working atmosphere, with good transport links to all our sites. We offer a range of benefits including education and development opportunities for staff at all levels. We are proud of our commitment to staff health and wellbeing, recognising individual strengths. We create the right environment to enable all people to take care of themselves and provide the best care possible to our community.
For more information on why to work with us, please see our Welcome films in our library –  http://videos.torbayandsouthdevon.nhs.uk/Working-with-us
#seeyouinsouthdevon
Location
Bowyer Building
Torbay Hospital
Devon
Type of organisation
Public Sector
Sector
Health and social care