Steps Ahead Care and Support LTD
Here with you every step of the way
1 Job Available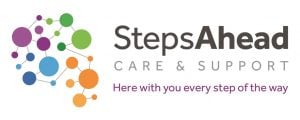 Steps Ahead Care & Support specialise in providing support to those with an acquired brain injury, challenging behaviour, mental health and learning disabilities.
Here at Step's Ahead Care & Support we pride ourselves on providing highly trained, motivated and experienced support staff.
We ensure all our support staff are trained to the highest standard and have on-going six weekly supervisions.
We care for our employees not just the clients!
By joining our team, you will benefit from:
·         Fantastic rates of pay
·         All Mandatory and person specific training
·         Designated care manager
·         On-Going supervision
·         Bonus Scheme
·         Flexible hours to suit your needs
·         24/7 On call support
·         Friendly Office Team
We have current vacancies all over the southwest to suit your skills and knowledge.